Connie Blizzard, Psy.D.
Licensed Psychologist / Eldersburg Office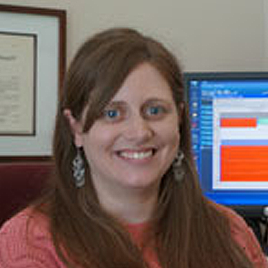 Dr. Blizzard specializes in working with children, adolescents, and families with a wide-range of concerns, including but not limited to life changes, trauma, ADHD, anxiety, depression,  autism, and behavioral difficulties.
Dr. Blizzard can assist with school-based concerns such as navigating the special education system or school refusal behaviors.  She also works with adults who have been through traumatic experiences, have depression or anxiety, or need assistance with parenting issues. Dr. Blizzard is an LGBT-affirming psychologist. She has received certificates in trauma treatment through the Institute for Advanced Psychotherapy Training and Education, Inc., as well as through the International  Society for Traumatic Stress Studies.  She earned an M.S. and Psy.D. from Antioch University New England.